Daniel
LMT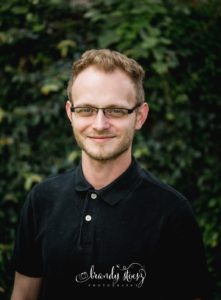 Practicing since 2015, Dan focuses on engaging the problematic muscles, "listening" to the body to determine a comfortable speed and pressure. During sessions, Dan targets the origins of restrictions as well as muscle "knots." These restrictions limit range of motion and causes pain in other areas as well.
Dan works with the body to break up the stuck areas in a quiet setting with a comfortable touch.
Specializing in targeted deep tissue, his experience with the lomi lomi style helps deliver a smooth and caring pressure to collaboratively relax tense or stuck muscles. His deep tissue work incorporates some acupressure-inspired techniques. The incorporation of these unique skills lends itself to a well-rounded massage and enhanced benefits for those experiencing chronic muscle pain and tension.