Zack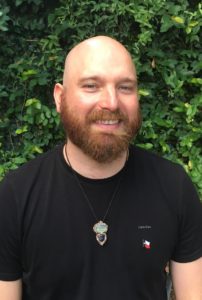 Zack graduated from World School of Massage in Pasadena in 2002. He has been a full time massage therapist for over 11yrs and says he still has as strong as passion for it as he did when he first began his career.
In addition to offer all modalities on the menu at Zalla Massage, Zack also has experience with trigger point therapy , chair massage, Raindrop therapy, Qi gong, and oncology massage.
Zack enjoys working with all types of clients ranging from a simple relaxing massage to specific injury-related issues. Having been a marathon runner himself, as well as extensive experience working the MS150 every year, Zack can confidently help athletes maintain their optimum health.
The allure to bodywork for Zack was an understanding of the power of the human touch and its healing effects. He also felt strongly that he wanted to work in a calm, peaceful and positive environment.
Zack grew up in the Houston area and spent 2008-2010 traveling through Europe, Hawaii, Australia, Thailand, and England. When he's not working, he enjoys drinking craft beer, eating all types of ethnic food, playing guitar, and watching live music.