Tricia
LMT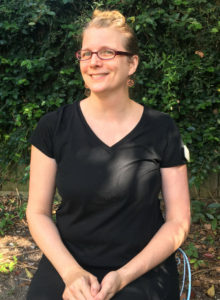 Whether you need to relax or work out tense areas, Tricia enjoys customizing each session to meet the client's requests. She believes that if it hurts too much and you tense up, nothing positive is accomplished. She does her best work within the "good hurt" zone, gently and patiently working out a stuck muscle contraction, encouraging – not forcing – it to release.
Tricia excels in blending several massage modalities into each session including Swedish, Deep Tissue, Thai, Shiatsu, Trigger Point, Reflexology, Medical, and Cupping Massage techniques. She also regularly takes new classes to expand her skills and enhance your experience.
When she's not massaging, Tricia is dancing to live music, taking yoga classes, sewing, playing board/card/online games, or enjoying a massage of her own.