Ruben
LMT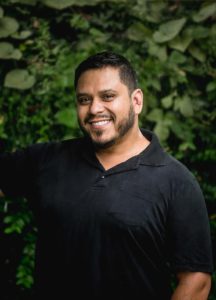 Ruben has always held a strong belief in the simple power of caring touch to change the life of every human, and his 2017 graduation from Houston School of Massage confirmed this belief, and gave him the knowledge of the human body to allow him to become a great massage therapists.
While Ruben customizes every session to his client's needs, he frequently utilizes deep tissue techniques to everyday tension accumulated from work and life, leaving your body relaxed and rejuvenated. He has found that for many of his more active clients, the combinations of long, firm strokes and stretches is the best way to recover and re-energize after a workout.
To see his clients' faces when they walk out of the therapy room is priceless to him, and to know that he has helped them feel better is one of his greatest priorities.
If you are suffering from back pain, headaches or feel like you are caring a 50-pound bag on your shoulders, come see Ruben.
Habla Espanol.