Holly
LMT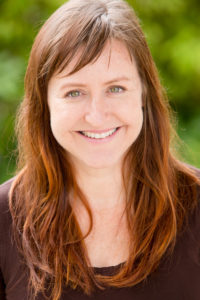 Holly was drawn to massage in 2003 while working as a file clerk in a doctor's office where she processed drug refill requests. One day after receiving a refill request for more massage sessions, she was inspired and started looking into the health benefits of massage. After deciding it was time for a change, she was enrolled in a full time program and began her
path to living and sharing wellness. Her driving goal was to help people in the early stages of dis-ease before they became dependent on pharmaceuticals.
Holly began her massage journey in San Diego were she attended Mueller College of Holistic Studies and graduated as a Holistic Health Practitioner of integrated studies. The beliefs and insights the school's founder shared with her still guide her today. His method of massage focuses on the mind body connection and using techniques to find and help heal trauma stored in the body.
Holly is passionate about providing quality therapeutic massage and continues to
study and learn. She loves to incorporate tools from many styles into her sessions with a focus on relaxing the mind and helping to bring the body back into a state of natural balance. She primarily incorporates Swedish, Deep Tissue, Neuromuscular Therapy and Thai Massage into her sessions, but she also enjoys giving Pregnancy massage, pre and post event Sports massage and couples massage. She has the passion and the tools to make a difference in your postural issues, stress related discomfort, sore muscles or old injuries.
In her spare time, Holly enjoys yoga, cooking healthy meals and enjoying nature, and loves to learn about traditional North American herbal medicine.
Languages: English