Gina
LMT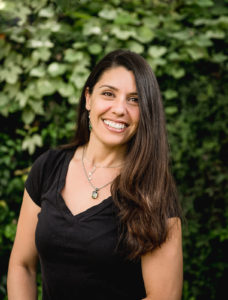 Gina chose massage therapy because she loved the idea of being able to help people with her hands, and it's a skill that requires little equipment. She enjoys the experience of seeing the transformation when a client comes in with pain and/or stress, and they leave in a state of visible relief. Knowing that she had a positive impact on them is a favorite part of her job.
Her massage style is a mix of relaxation and nurturing effleurage and, depending on the client's preference, can also be detailed and therapeutic. She is best equipped to help relieve pain and improve mobility in between the shoulder blades, back, neck, glutes and hips.
Gina graduated from Avalon School of Massage in 2017. She is a Southern California transplant, but has lived in various parts of the US over the past 14 years. Houston has been home since 2012. She enjoys weight lifting, bowling and physically challenging herself, preferably outdoors!