Estevan
LMT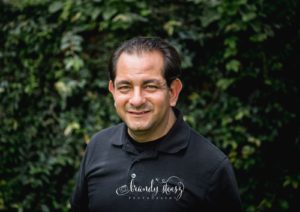 Estevan has enjoyed being a massage therapist since 2003. Over the years he has learned that the body cannot be forced to relax with aggressive techniques and approaches; Instead the body prefers to be persuaded and guided with human warmth, compassion, patience and knowledge. His favorite type of client is one who wants to improve their quality of life.
Estevan has had a gratifying career as an Instructor of Massage, Anatomy & Physiology, and Kinesiology since 2004. He finds it very satisfying to share his knowledge and experience with new learners and to see them grow to appreciate the power of the human touch.
Estevan is dedicated to his children and in 2016, he undertook the major project of building a tree house for and with them. He loves spending time outdoors exploring nature with them and hopes to retire one day to spend more time at his family's Colorado cabin.
Habla Espanol.