Emery
LMT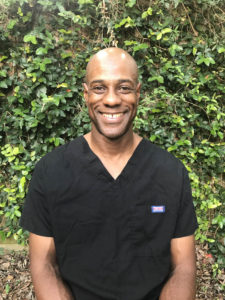 Emery enjoys using Swedish massage to gently explore the deeper tissue beneath. His dedicated clients range from elite athletes all the way to the less active individuals who just want to feel better. He explores areas with subacute or chronic pain to identify and address underlying issues.
Some of the areas he is most skilled at working are on the upper half of the back side of the body. He loves to work with clients who have lumbar and thoracic spine issues and he does some wonderful detail work on the neck while his client is faced up.
He is an athletic trainer and found his way to massage 27 years ago to assist himself in helping athletes return to competition faster. He now use massage to help individuals move better with less pain. He is fascinated by movement science and the relation between movement to pain control.
When he finds the time, he loves reading nonfiction, history and biography, as well as police procedural books. He leads a quiet life that some might call boring, but it's just the way he likes it! 🙂