Emery
LMT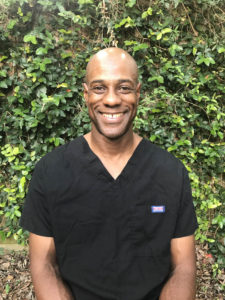 Classically trained in Swedish Massage. I enjoy using Swedish massage to explore the depths tissue. I enjoy using variations of Swedish massage on elite athletes population all the way to the less active individuals who just want to feel better. I use Swedish massage for sports massage sans stretching, deeper tissue exploration, subacute/chronic pain tissue exploration. I do really well on posterior upper body work especially Lumbar and Thoracic spines and cervical/neck muscle detail work in supine position.
I am an Athletic Trainer by schooling and got into massage 27 years ago to assist myself in helping athletes return to competition faster…i now use massage to help individuals move better with less pain.
when I find the time I live reading Nonfiction History/Biography…and police procedural…
I am fascinated by movement science and the relation of movement to pain control. I lead a quiet life, I am pretty boring and enjoy the quiet life and being boring.