Drew
LMT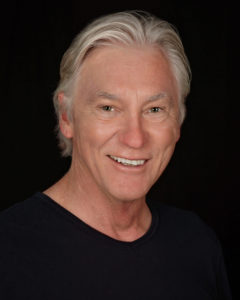 In addition to being a licensed massage therapist since 2010, Drew is also licensed to teach massage therapy continuing eduction to other therapists. He incorporates the expertise he has developed from his work as a certified personal fitness trainer, rehabilitative exercise specialist and Pilates instructor into his massage therapy.
Drew's involvement in fitness and wellness began over 30 years ago when he began learning Karate and went on to achieve black belts in three different systems. As a colon cancer survivor, Drew credits the study and practice of massage and Pilates as the mainstay for keeping his body strong and in great shape. He has the ability to visualize, be intuitive, inventive and can "think outside of the box."
His strengths are in Swedish massage, deep tissue, myofascial release, prenatal, Shiatsu, and sports massage with specialization on detail work of the neck, shoulder complex, hip rotators and lower back soreness. He also studied at the renowned Esalen Institute in Big Sur, California. Drew embodies Zalla Massage's core value to "focus on meeting client's needs" because he blends all modalities synergistically to achieve the maximum benefits for your custom made massage.
Drew has worked with the youth and elderly, people who suffered from traumatic brain injury and brain malformations, stroke victims in wheel chairs, those with pacemakers, diabetes, sciatica and those who have had orthopedic surgeries.
The most rewarding experience Drew can have as a wellness practitioner is to hear a client express genuine gratitude for his contribution to their improved condition.