Clint
LMT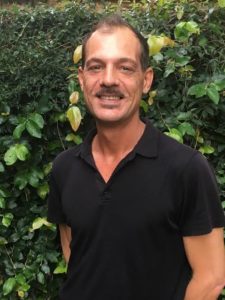 Clint became a massage therapist for the love of healing and helping people. Growing up with a father who suffered from migraines showed him at a young age how people's lives are affected by pain.
His style can incorporate acupressure, range of motion work, Trigger Point Therapy, stretching and aromatherapy as needed. He enjoys helping clients therapeutically address headaches and tension related to working at a computer including neck, shoulder and low back pain.
He graduated from Ashmead College of Massage in Washington state in 2005 where he was fortunate to have had Canadian teachers who trained him in medical massage and various treatment therapies.
His goal as a therapist has always been to help people live productive lives free from tension and pain. He considers massage a gift and a sacred art. He says massage has given him a wonderful life that has positively affected his life and the lives of his clients.
"Experience a profound difference in your body and mind….massage can change your life!"
Clint was recognized by his colleages as the 2018 Q1 Employee of the Quarter for exemplifying Zalla Massage core values, most notably Giving Back Time and Resources to The Community.